The Continental Club, Houston TX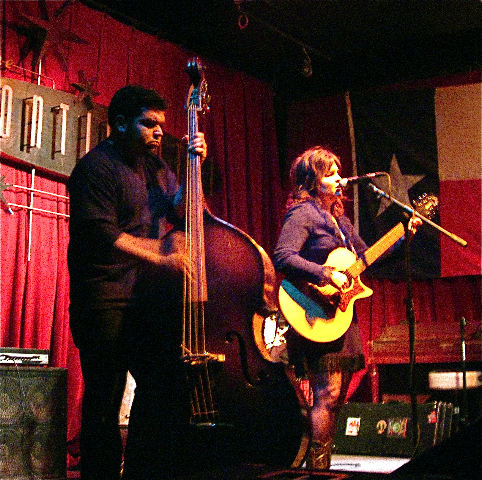 The Bluebird Cafe, Nashville TN
*** Will you be my Valentine on Christmas 2022? ***
Will you say that you're all mine for Christmas 2022?
Q&A with Lisa Gray of the Houston Chronicle
*****************************
Follow Glenna on FB
and Please Share: 
Follow Glenna Bell Music on FB
*************
Introducing the Album
Let Freedom Ring:
Songs for a New Generation
Available on Spotify, Youtube, Napster, Amazon, and Apple Music:
Get Let Freedom Ring on Apple Music
Produced by Ronnie King (The Offspring, Tupac, Mariah Carey, Snoop Dogg)
Featuring Tim Rice-Oxley of the band Keane ("Somewhere Only We Know," "Everybody's Changing")
Click "EPK" (at top) to find out more about this incredible recording project!
And check out this FANTASTIC first review from New York City:
Parcbench.Live from NYC: Must-Hear Music Review
*************
The critics also raved about Glenna's vinyl LP release, 
Lone Star: Songs and Stories Straight from the Heart of Texas
The song writing on the new album is of the highest quality, with sharp, observant lyrics, fine melodies and a few off-beat touches. – Paul Riley, Country Music People -- 5-Stars (England) 
Lone Star is as welcome as a rainstorm in West Texas in August… or as welcome as truth and beauty at any time here in New York City . . . Glenna Bell is a gift for sure, and a gift to be shared. – Greg Victor, Parcbench.live
Most modern country artists have no idea what being 'country' means . . . Glenna knows . . . Listening to Lone Star is an experience I recommend very highly. – Rock Doctor Music Reviews, John Kereiff
Wild, deep stuff firmly in the literary tradition with no dust on it, here's a shining reason of why they love her so much. – Chris Spector, Midwest Record Entertainment: Reviews, News, and Views (Chicago)
I hung on every word. – Robert K. Oermann, Music Row (Nashville)
Bell's music is intelligent, unique, and provocative. Grab yourself a glass of wine, find a quiet spot and listen up. – Jim Hynes, Elmore Magazine
Click "Press" (at top) to read more . . . 
*************
AND MORE . . .
Hear Glenna's ASCAP AudioPortrait Interview
Listen to "The Cougar Anthem" on Youtube:
Check out this bootleg video of Glenna singing her USA Today Top Ten Pick, "The Cougar Anthem,"
at the Living Room in Lower East Side, Manhattan:
AND in Downtown Houston:
Here's a link to Glenna's rendition of "Everybody's Changing" featuring Tim Rice-Oxley of the UK sensation, Keane: 
Everybody's Changing featuring Tim-Rice Oxley
AND a link to Glenna's top songs on Apple Music:
You can stream them on Youtube, Napster, Amazon, and Spotify too:
Y'all Come!