_
Mark Pucci Media
Atlanta, Georgia
FOR IMMEDIATE RELEASE
May 16, 2019
Contact: Mark Pucci (770) 804-9555 / mpmediaATbellsouth.net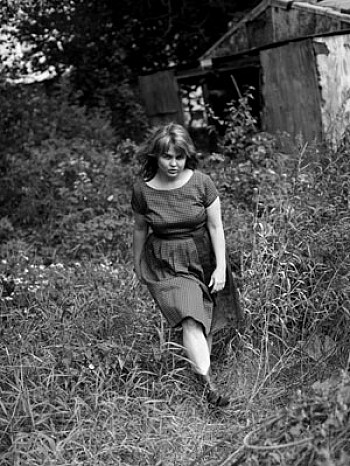 Houston Singer-Songwriter Glenna Bell Sets Digital Release of Let Freedom Ring: Songs for a New Generation, on June 14
HOUSTON, TX – Acclaimed singer-songwriter Glenna Bell announces a June 14 digital self-release for her latest album, Let Freedom Ring: Songs for a New Generation.
Released appropriately on Flag Day, the seven tracks on Let Freedom Ring: Songs for a New Generation are a collection of inspirational, all-original songs from this native Texan. The grass-roots production is sparse and tasteful, spanning country to folk to blues, with undertones of pop to accentuate Glenna's moving vocals and heartfelt lyrics, which tell authentic stories of modern living and send messages of hope and encouragement for the future.
Recorded at Chateau Relaxo Studio on his ranch just outside of Palm Springs, California, the album  was produced by multi-platinum, Oscar and Grammy-nominated, Diamond Certified (10 million+ units) musician, composer, arranger, and producer Ronnie King (Mariah Carey, Tyrese, Tupac Shakur, Snoop Dogg). King is no stranger to roots music, recalling childhood memories of growing up in a musical household to the tunes of his family's string band, who were "discovered" at the Arvin Farm Labor Camp (Weedpatch Camp) that has its origins in the migrations during the drought that caused the Dust Bowl in the mid-1930s.  The King family band was subsequently cast in the iconic film, The Grapes of Wrath, in which they played the music for the camp dance scene:
The King Family Band, The Library of Congress Web Site 
Glenna Bell's earliest childhood memories are similar, having been brought up to the backdrop of the tunes of generations of relatives performing piano styles ranging from ragtime, to WWII era, to 1950s rock 'n' roll at family gatherings in the Golden Triangle (Beaumont, Orange, and Port Arthur), a salt-of-the-earth working class region of east Texas near the Gulf Coast and Louisiana border, fueled by the refineries that have driven the economy there since the revolutionary Spindletop discovery in 1901, which led the United States into the oil age.  
It's no wonder that Glenna and Ronnie hit it off at historic Sugar Hill Studios in Houston when Glenna was recording there and Ronnie was in town working a variety of projects and connecting with Music World and Mathew Knowles. About Let Freedom Ring, Glenna remarks, "it is fascinating how I now realize where Ronnie was coming from with his 'stringed' approach to my music as I had wanted 'piano all the way,' and he is a consummate pianist.  Now I see that both of us were longing for a familiar sound that we grew up with, made by loved ones long gone.  And we ended up both getting just what we wanted with this record. It is like I somehow wrote these songs for your family and mine—the hard times people of the past, the present, and the future," she says.
Right from the gate, the album comes out kicking with a jaunty ride on "So Many Good Times with You," featuring Ronnie's unforgettable rollicking ragtime piano performance with Glenna's signature powerhouse vocals and timeless lyrics to match. This song is so much fun and it sets the stage for the album's theme of unity, steadfastness, and transcendence through love: "I won't be sad, I won't be blue/'cause I got so many good times with you . . ." and it furnishes an appropriate transition into the memorable love song, "So in Love with You." The juxtaposition of these two tracks showcases Glenna's versatility as a writer, interpreter, and vocalist.
The theme is carried forward on "Right Here Beside Me"—a hauntingly beautiful waltz that reaches a gorgeous crescendo with the exquisite performance of Tim Rice-Oxley (primary songwriter of the band Keane), whose featured bass, kick, snare, and piano parts were recorded and mixed at Sea Fog Studio in England—and on "You Will Go On," a barebones ballad whose strength is in Glenna's vocal performance and lyric, whose refrain progresses from "you'll make it, you will go on" to "we'll make it, we will go on." 
Glenna says, "I had young people in mind when I wrote this album.  I saw some young girl singing 'Girl on Fire' on America's Got Talent, and I said to myself, 'I want to write songs for girls to sing like that!' But, I think these songs cross generations and genders in their message that togetherness, perseverance, and love will set us free." 
The song, "Country Club," portrays the struggles of a day in the life of a young community college student. Glenna wrote the lyric from a first-person perspective, playing the role of the single mother trying to balance the demands of school, work, and life; and Ronnie wrote the music, which—along with Glenna's vocal—was recorded at a seaside, ocean-view studio in Newport Beach, California, by a talented young guitarist from Orange County, Alex Vo, whose acoustic, lead, and steel guitar parts add cohesiveness and texture to the album. 
There is one other co-write on the album: the house-rocking blues called "Big Thicket." Glenna remembers, "a couple of years ago, Ronnie flew into Houston and he had set up a studio at my house where we were working on some demos and just generally having a great time, as always.  I went out for a while and when I got home and got behind the mic, through the headphones I became aware that Ronnie had whipped up this amazing, high energy blues and he said to me, 'Sing.' I was caught off guard, but it was really challenging to be put on the spot like that and have to be creative. So, I abandoned all reserve and I sang. I sang with all my might and all my heart; whatever came into my head that day, and that became 'Big Thicket' and that's history.  'Listen while I tell you 'bout a song about Texas, it ain't all from Austin and the Hill Country.'  That one's a true story.  Hah."
The last song on the record—the title song—is certainly its crowning moment, and encompasses the album's theme: "United we stand, divided we fall/Together let's stand for freedom for all/Starts with you, starts with me/Starts with us so let's be free/Let freedom ring, let freedom ring . . ."  
"'Let Freedom Ring' is a song that was inspired by the great folk songs of the Civil Rights Era," says Glenna. "I wanted to write something 'up there' with Woody Guthrie or Pete Seeger.  Something that reaches from the past and speaks to the present and the future." 
In that vein, the album cover, designed by French-Canadian artist, Natali Leduc, is a picture of Glenna as a baby in the arms of her young mother—a universal and timeless image of regeneration and progress.
Glenna Bell is a graduate of the prestigious and exclusive University of Houston Creative Writing Program, where she earned a Ph.D. in English and studied with Pulitzer prize-winning playwright, Edward Albee (Who's Afraid of Virginia Woolf?), who directed her dissertation. She is an established singer-songwriter, who has been honored by the State of Texas in a House Resolution that was written in recognition of her musical contribution to the state, which was read on the floor of the House during a special ceremony at the capitol in Austin. 
Her songs have been aired nationally and internationally on NBC, CNBC, Fox TV, NPR, BBC, and non-com radio as well as a recent permanent placement for "Be My Valentine (On Christmas)" on the Spotify Acoustic Christmas curated playlist, where it has surpassed a million streams. She has performed on live stages from Houston and Austin to Nashville and New York, and has received two ASCAP Plus grants from the American Society of Composers, Authors and Publishers' Pop Music Division panel recognizing her "contribution to American music." Her "Cougar Anthem" from the album, Perfectly Legal: Songs of Sex, Love and Murder, was a USA Today top ten pick alongside releases by Paul McCartney, Keith Richards, Norah Jones, Aaron Neville, Dave Brubeck, and Meatloaf, and she was featured in an ASCAP Audio Portrait that showcases her music and her approach to writing and performance:
ASCAP Audio Portrait Featuring Glenna Bell
Her 2016 release, Lone Star: Songs and Stories Straight from the Heart of Texas, generated extensive radio airplay and rave press reviews in the United States and Europe. Let Freedom Ring: Songs for a New Generation is the sixth installment in a series of self-released albums that chronicle the experiences of a woman, a worker, a wanderer, a dreamer, a thinker, a seer, a stubborn free spirit who refuses to fail. 
Though she has become more selective, Glenna continues to perform at a number of Houston venues, private events, and special bookings by invitation, such as her appearance at the historic Jefferson Theatre, which was sponsored by the city of Beaumont on Janis Joplin's birthday, where she performed selections from her own repertoire of original songs along with three Janis Joplin classics. Glenna also recently appeared during SXSW in Austin as part of Big Kev's Roots Rock Revolution Radio Showcase for WLVR (Bethlehem, Pennsylvania) at Opa! Wine and Coffee Bar and at the new 4-Star Concert Hall in Brenham, located in the scenic Texas Hill Country.  She is currently in the process of putting together a tour with Ronnie King. 
Follow Glenna on her Facebook fan page and please SHARE: 
--30-