Merry Christmas, Everyone!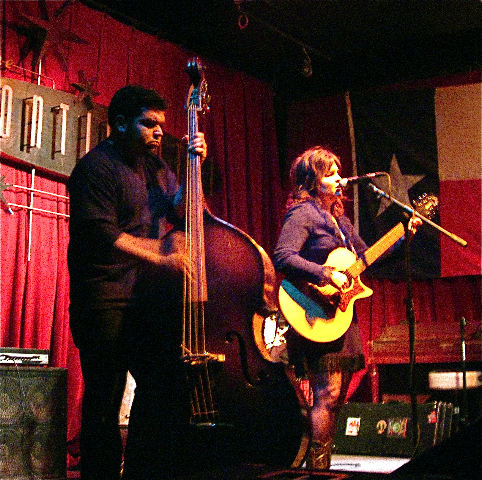 Will you be my Valentine on Christmas?
Will you say that you're all mine for Christmas?
Q&A with Lisa Gray of the Houston Chronicle
*****************************
Follow Glenna on FB
and Please Share: 
Follow Glenna Bell Music on FB
*************
Introducing the Album
Let Freedom Ring:
Songs for a New Generation
Available on Spotify, Youtube, Napster, Amazon, and Apple Music:
Get Let Freedom Ring on Apple Music
Produced by Ronnie King (The Offspring, Tupac, Mariah Carey, Snoop Dogg)
Featuring Tim Rice-Oxley of the band Keane ("Somewhere Only We Know," "Everybody's Changing")
Click "EPK" (at top) to find out more about this incredible recording project!
And check out this FANTASTIC first review from New York City:
Parcbench.Live from NYC: Must-Hear Music Review
The critics also raved about Glenna's vinyl LP release, 
Lone Star: Songs and Stories Straight from the Heart of Texas
The song writing on the new album is of the highest quality, with sharp, observant lyrics, fine melodies and a few off-beat touches. – Paul Riley, Country Music People -5-Stars (England) 
Lone Star is as welcome as a rainstorm in West Texas in August… or as welcome as truth and beauty at any time here in New York City . . . Glenna Bell is a gift for sure, and a gift to be shared. – Greg Victor, Parcbench.live
Most modern country artists have no idea what being 'country' means . . . Glenna knows . . . Listening to Lone Star is an experience I recommend very highly. – Rock Doctor Music Reviews, John Kereiff
Wild, deep stuff firmly in the literary tradition with no dust on it, here's a shining reason of why they love her so much. – Chris Spector, Midwest Record Entertainment: Reviews, News, and Views (Chicago)
I hung on every word. – Robert K. Oermann, Music Row (Nashville)
Bell's music is intelligent, unique, and provocative. Grab yourself a glass of wine, find a quiet spot and listen up. – Jim Hynes, Elmore Magazine
Click "Press" (at top) to read more . . . 
For a personalized autographed CD and/or vinyl LP, email glennaATglennabell.com (use the @ symbol) and someone will be in touch right away! These make unique stocking stuffers and would be a rare, authentic addition to any collection of Texas music and memorabilia:
Available on Vinyl and CD: 
Lone Star: Songs and Stories Straight from the Heart of Texas  
Available on CD: 
Let Freedom Ring: Songs for a New Generation
Perfectly Legal: Songs of Sex, Love and Murder
The Road Less Traveled
Face This World
AND MORE . . .
Glenna Bell's Music Honored at the State Capitol in Austin, Texas 
On May 15, 2007, State Representative Jessica Farrar and the Texas House of Representatives honored the music of native East Texan singer-songwriter Glenna Bell with House Resolution No. 1304, which was read during a ceremony on the Floor of the House at the State Capitol in Austin. House Speaker Tom Craddick was in attendance, and personally congratulated Miss Bell for her musical contributions to the Lone Star State:
H.R. No. 1304 R E S O L U T ION
WHEREAS, A talented singer and songwriter, Beaumont native Glenna Bell is drawing attention for her stark yet beautiful songs that conjure up the heartfelt essence of traditional country music while expressing a fresh, contemporary perspective; and
WHEREAS, Ms. Bell has recorded three albums to date, Nobody's Girl, which appeared in 1998, Face This World, from 2005, and The Road Less Traveled, which is scheduled to appear in 2008; each features her haunting songs that present tales of heartache, love, and loss in a stripped down and powerful style; and
WHEREAS, Glenna Bell's music is colored by the sounds that she grew up with in East Texas: a cappella hymns sung in her family's church and old-school country music that she discovered in her relatives' record collections; with the help of veteran Texas musicians such as John Evans, who has produced Ms. Bell's last two albums, and Johnny Bush, who sings on The Road Less Traveled, Glenna Bell has distilled her influences into moving songs that are receiving airplay on country and Americana radio stations across the country; and
WHEREAS, Carrying forward the classic, unembellished style that has graced so much great music from Texas, Glenna Bell has emerged as a musician and storyteller of great promise and stands as an exciting addition to the musical tradition of the Lone Star State;
Now, therefore, be it RESOLVED, that the House of Representatives of the 80th Texas Legislature hereby honor Glenna Bell for her musical accomplishments and extend to her best wishes for continued success; and, be it further RESOLVED, That an official copy of this resolution be prepared for Ms. Bell as an expression of high regard by the Texas House of Representatives.
I certify that H.R. No. 1304 was adopted by the House on April 13, 2007 by a non-record vote. --Chief Clerk of the House
Hear Glenna's ASCAP AudioPortrait Interview
See Glenna Perform at the Bluebird Cafe in Nashville, Tennessee
Check out this bootleg video of Glenna singing her USA Today Top Ten Pick, "The Cougar Anthem,"
at the Living Room in Lower East Side, Manhattan:
AND in Downtown Houston:
Here's a link to something very special: 
Everybody's Changing featuring Tim-Rice Oxley
AND a link to the top songs on Apple Music:
You can stream them on Spotify, Youtube, Napster, and Amazon too!  
Y'all Come!